Print in color with one of the best copiers on the market. The Xerox Altalink C8070 is the perfect blend of fast, effficient, cost effective and quality for the super high output office. Give us a call to get a quote for the Xerox Altalink C8070.
Starting at $219 per month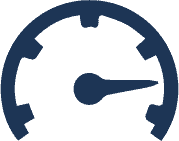 Up to 40,000 pages monthly

The Xerox Altalink C8070 color multifunction printer is part of the Altalink C8000 Series, optimized for business processes. This unit works great by itself or as part of your fleet of office equipment. The C8070 was made to allow multitasking and collaboration between users where customized workflows can be created and complex tasks are easy to automate. Feel free to print and scan directly from cloud services such as Microsoft One Drive, Google Drive, Dropbox and Microsoft Office 365. The Altalink C8070 carries mobile connectivity that ensures efficiency even when users are in a different location from the printer.
This unit can print up to 70 pages per minute at 1200 x 2400 dpi image quality. It has an auto-duplex feature, network and mobile connectivity, automatic document feeder and a 31400 sheets standard paper input capacity. 
This unit is proven to have very few maintenance problems and does not ask for much IT support. It comes with high volume paper trays and the potential to print on different paper sizes equals low downtime and greater, more efficient productivity. Features such as scanning, faxing and printing can be used all at once, this encourages multitasking during busy times and your ability to choose finishing options lets you configure your C8055 for all types of environment and document types which include booklets, brochures and pamphlets.
Enjoy integrated security through a strategic approach to avoiding intrusions and keeping documents and data secure. Xerox collaborations with McAfee ® and Cisco ® are proactive in resolving risks at the individual unit, fleet and network level in order to  neutralize threats from the source at the time they occur. This unit carries more than one level of security that includes data encryption, disk erase and industry certification.
With the following features, the Xerox Altalink C8070 Multifunction Printer will help to increase productivity and efficiency in your workspace. 
Print up to 70 ppm, scan up to 139 images per minute (ipm)

Vibrant 1200 X 2400 dpi color

10″ color, customizable touch screen interface

Password enabled security features

Highly intelligent printer compatible with easy to use and complex office applications

Easily share documents with pre-installed cloud apps for Dropbox, Google Drive 

Greater efficiency with customizable one-click task presets for individuals/groups

Scan to or print from your mobile phone
Supplies for this copier include:
Toner Cartridge (Metered)
006R01509 – Black 26,000 pages
006R01512 – Cyan 15,000 pages
006R01511 – Magenta 15,000 pages
006R01510 – Yellow 15,000 pages
Toner Cartridge (Sold)
006R01697 – Black 26,000 pages
006R01698 – Cyan 15,000 pages
006R01699 – Magenta 15,000 pages
006R01700 – Yellow 15,000 pages