If you need a new copier, then you should consider getting the Xerox Altalink C8045. This is also available for copier leasing. This copier is known for being easy to use. It has a touchscreen that works a lot like a smart phone. You can easily convert and scan documents. Additionally, it supports Google Drive and many cloud services.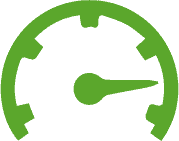 The Xerox AltaLink 8045 multifunction printer gives its users highly modern capabilities and ways to connect and complete tasks. This unit is ideal for mid-size and large workgroups or offices. The busier, the better as this unit is definitely able to keep up with the workload. With instant and secure access to documents and work tasks from various locations using even mobile devices, efficiency has never looked more promising. The Xerox Altalink C8045 basic document processing consists of two paper trays that hold 520 sheets in each and a 100 sheet bypass. Additionally, the unit carries a high volume tandem tray module with space to fit 2,000 sheets.
This unit is capable of an additional 2,000 pages bulk capacity feeder accompanied by a 60-sheet envelope tray, this is optional. All units have a single pass duplexing feature that carries a feeder that holds up to 130 sheets of paper.
As it relates to performance, there is a twofold offset catch-tray that holds 250 sheets each. You may also choose from a range of finishing choices, based on the unit selected. Firstly, the internal office finisher is available for C8030 and C8035. It contains a 500-sheet tray and 50-sheet single- stapling.
Secondly, the office finisher is available on this model. The features of the office finisher carries a paper tray that can hold up to 2,000 sheets, 50 sheet multi-position stapling capability and an optional hole punch kit. It also has a high capacity finisher that carries a 3,000 sheet paper tray and a 500 sheet top tray. Other features include 50 sheet multi-position stapling and a 2/3-hole punching package along with a 50-sheet convenience stapler.
This unit is capable of single touch scanning and is compatible with encrypted PDF.. Feel free to scan to multiple destinations including email and USB using file formats such as JPEG and PDF, among others
This unit supports faxing and uses a 33.6 kbps modem, as well as LAN fax, direct fax to email and fax dialing.
Xerox through its collaboration with McAfee offers system and fleet protection. Other ready-to-use security features include user authentication, network authentication, hard drive erase, IP address filtering and access controls. Xerox's Simple ID feature allows individual users or groups to enter user identification and password once, and then enjoy easy, safe access to customized commands and presets.
Supplies for this copier include:
Toner Cartridge (Metered)
006R01509 – Black 26,000 pages
006R01512 – Cyan 15,000 pages
006R01511 – Magenta 15,000 pages
006R01510 – Yellow 15,000 pages
Toner Cartridge (Sold)
006R01697 – Black 26,000 pages
006R01698 – Cyan 15,000 pages
006R01699 – Magenta 15,000 pages
006R01700 – Yellow 15,000 pages