The Xerox C8030 has been replaced by the Xerox Altalink C8130. The copier is perfect for people who want a Honda Civic like copier. This is a low cost, high value copier.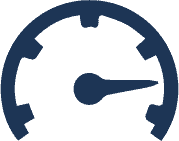 The Xerox Altalink C8030 has been one of the most popular and long lasting copiers in their fleet.  This copier has been in the system for about 3 years and it has remained because of its high quality, great color and low cost.
The Altalink series did initially struggle with their engine's color table when this copier came out.  If you happen to have a Altalink C8030 and have issues with color, make sure you update the firmware as that is what makes this copier work much better for clients.
This is our most popular copier, along with the Versalink C7020 color copier.  These are popular because they have the same features as the bigger and faster units, but at a much lower price.  About the only weakness is the document feeder doesn't do single pass scanning on both sides of the page, but it does duplex scan from the feeder.  It just takes a bit longer than it would with the Altalink C8045 color copier.
If you have a small business that really cares about getting a great value, this is a fantastic option. Some of the features of the Altalink C8030 include:
11 x 17 printing
Great color quality
Thick paper printing, up to 300gsm
Low cost compared to other copiers in the same family
We work with clients who really want their businesses to get the best quality possible at a reasonable price.  So we focus a lot of our sales on this particular unit.  It does support the workflow apps and the Xerox App Gallery.
If you would like to get a copier quote or would like to lease a Xerox Altalink C8030 color copier, let us know, we would love to help you out!
Supplies for this copier include:
Toner Cartridge (Metered)
006R01509 – Black 26,000 pages
006R01512 – Cyan 15,000 pages
006R01511 – Magenta 15,000 pages
006R01510 – Yellow 15,000 pages
Toner Cartridge (Sold)
006R01697 – Black 26,000 pages
006R01698 – Cyan 15,000 pages
006R01699 – Magenta 15,000 pages
006R01700 – Yellow 15,000 pages