The Xerox AltaLink B8170 B&W Copier
This is a high speed black and white copier. We love the Xerox Altalink B8170 for high volume black and white. This copier is for high volume black and white. Most clients who get this copier do at least 15000 pages a month.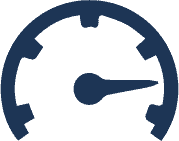 The Xerox AltaLink B8170 is a black and white copier. It has a print speed of 72 pages per minute, and its monthly duty cycle is 300K pages. It is equipped with a minimum of 128 GB storage and a Quad Core 1.9 GHz processor.
Various connectivity options come with the printer. These include Base-T Ethernet, NFC, high-speed 2.0 USB, Wi-Fi, Wi-Fi Direct, and Bluetooth. It can produce a copy resolution of 600 x 600 dpi and 1200 x 2400 dpi print resolution.
The first copy out will take 3.2 seconds, and the first print out will only take 3 seconds. This unit has multiple paper inputs, including a bypass tray, tray 1, tray 2, and a high-capacity tray module. The size of the pages ranges from 3.4-inch x 4.9-inch to 12-inch x 18-inch. You can go for a high-capacity feeder to boost your workflow productively. 
This unit also features a customized user interface that allows you to hide or show functions and customize them according to your requirements. You can go for those single-touch applications and even make your workflows touchless. 
The various print features that this machine comes with are application control, print from USB, saved job, scaling, store & recall driver settings, duplex printing, and many others. The unit is entirely mobile and cloud-ready, thanks to its various wireless connectivity features. 
You can send your mobile printing commands using Mopria, Apple AirPrint, and Xerox Print Service for Android. Mobile scanning features are available, and it comes with remote services enabled too. 
This Xerox comes with various security features. These include; ePolicy Orchestrator, local authentication, common criteria certification, internal firewall, access controls, secure device management, and many more. 
This device is a powerful machine that can handle your workflows very well. If you are looking to boost your workflows and make cloud printing available, this unit is a good choice as it has everything to meet your small business demands.
To buy or lease the Xerox B8170, call us today!