Need a robust workhorse black and white copier? The Xerox Altalink B8155 is an awesome solution for anyone needing a super strong engine with an easy to use interface. Lease the Xerox Altalink B8155 from us!
Starting at $139 per month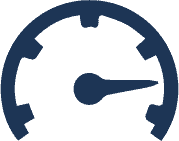 82 Page per Minute Scanning

Maximum Paper Capacity: 3140 Sheets
The Xerox Altalink B8155 delivers on all its promises with lively enthusiasm. Oh, you wanted 40 pages per minute? Here, have 55 pages per minute! Looking for a large touchscreen? Here, have a 10.1-inch color touchscreen. The B8155 offers a touch-and-swipe user interface that has many of the similarities that you find with the smartphone. Customize your printing tasks with the Xerox App Galleries so that you can download the specific apps that you need for your business.
B8155: A Powerful Workhorse
You start with 4 GB of memory and 128 GB of SSD. You have the option to upgrade to a 500 GB hard drive for maximum printing capabilities. Any of the copiers from the B8000 Series allow for scanning from the cloud from platforms like Microsoft 365, Microsoft OneDrive, Dropbox and Google Drive. All of this comes together to make for a stronger product of greater value.
What to Love About the B8155
ConnectKey Technology makes this a more versatile copier because you can connect to the cloud to allow for mobile printing. You could be anywhere in the middle of a job and still earn money from it. Some of the excellent features included in this copier are things like:
Automatic document feeder
Finishers
Duplex capabilities
Wireless connection
Ethernet connection
Mobile printing and scanning
This copier works well for the large to medium-sized office, but you probably wouldn't want it for a small office with only a couple of employees because the cost wouldn't make it worthwhile. You need a higher print volume to get the most from this copier. The file formats supported by the B8155 include JPEG, PDF, XPS and TIFF.
Overall the B8155 makes for an excellent copier under the right circumstances. It includes much of the newer printing technologies of today to ensure that you receive the most from it. Improve your productivity and make your business more efficient. The issue with an older copier is that many times, it starts to malfunction, which can make getting work done more difficult.