If you have a print shop or busy office, the Xerox Altalink B8090 is a great copier to lease for your company. If you have any questions about the Xerox Altalink B8090, give us a call!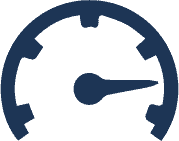 With the Xerox Altalink B8090 you can print, copy, color scan to  email and folder. This black and white copy machine and printer is a smart multifunction unit with intelligence sufficient to change the way you work. Thoroughly built for modern and mobile functionality, the AltaLink B8090 is easy to use, reliable and can automate many day to day activities. Transform the way you work and watch the effect it will have on your business. Print up to 90 pages per minute with a duty cycle of up to 400,000 images per month.
Presenting a touchscreen user interface with out of the package mobile networking options, the Xerox AltaLink B8075 is the printer your office has been waiting for. This unit is reliable to use as a stand alone unit or as part of your fleet. Create personalized single touch apps for automating multi-step workflows. Simply tap your new application to do the job you've configured quickly. And save time by scanning to various locations, including a USB drive, network location and shared SMB locations, all in one process.
With less maintenance problems, less hassles for IT staff, high-capacity paper trays and the potential to print on various paper sizes this adds up to improved uptime and greater efficiency. Scanning, printing and faxing can be performed concurrently, allowing multitasking at busy hours and the choice of finishing options ensures that you can customize the AltaLink system for any work setting and file type, including booklets, brochures and pamphlets. 
10″ color, customizable tablet-like user interface

High level of security from collaboration with McAfee

Print up to 90 pages per minute

Scan up to 200 ipm

Print and scan to and from Microsoft Office, Google Drive and other compatible cloud services

Simplify difficult tasks with downloadable apps

Customize the touchscreen to display regularly used apps

Standard 4,700 sheet with option to increase capacity for uninterrupted printing
Supplies for this copier include:
006R01605 – Toner Cartridge (Sold) Includes 2 Toner Cartridges 100,000 pages (50,000 pages each)
006R01604 – Toner Cartridge (Metered) Includes 2 Toner Cartridges 100,000 pages (50,000 pages each)