Ready to have maximum efficiency at blazing fast 75 pages per minute? The Xerox AltaLink B8075 is an awesome copier for production level print volumes. Give us a call to learn more!
Starting at $169 per month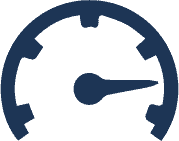 The Xerox AltaLink B8000 Series brings to you the very intelligent Altalink B8075 Tabloid printing Mono Laser black and white printer. Its multiple function capability includes print, scan, copy and fax options. This multifunction unit is designed for flexibility, data protection and its tested and proven flexibility of app-based workflows. It is built for optimization of business processes, allowing multitasking and easy collaboration. With the AltaLink B8075 users can customize apps to create single touch commands for regular tasks. Automate complicated tasks and share documents by printing and scanning through cloud-based applications like Microsoft Office, Google Drive or Dropbox. 
The AltaLink B8075 can print up to 75 pages per minute at 1200 x 1200 dpi image quality and carries a monthly duty cycle of up to 300,000 pages. The unit also comes equipped with auto duplex feature, network connectivity, an automatic document feeder and a 4,600 sheets standard paper input capacity. 
Presenting a touchscreen user interface with out of the package mobile networking options, the Xerox AltaLink B8075 is the printer your office has been waiting for. This unit is reliable to use as a stand alone unit or as part of your fleet. Engineered to allow fast multitasking and teamwork and to create personalized 1-Touch commands for automating efficient workflows. Simply tap your new application to do the job you've configured quickly. And save time by scanning to various locations, including a USB drive, network location and shared SMB locations, all in one process.
With less maintenance problems, little involvement required from IT staff, high volume paper trays and the potential to print on various paper sizes this adds up to improved productivity and more efficiency. Scanning, printing and faxing can be performed concurrently, allowing multitasking at busy hours and the choice of finishing options ensures that you can customize the AltaLink system for any work setting and file type, including booklets and reports.
Supplies for this copier include:
006R01605 – Toner Cartridge (Sold) Includes 2 Toner Cartridges 100,000 pages (50,000 pages each)
006R01604 – Toner Cartridge (Metered) Includes 2 Toner Cartridges 100,000 pages (50,000 pages each)