Canon imagePROGRAF iPF765 MFP M40
This is a discontinued plotter. We are happy to help you find alternatives for the imagePROGRAF iPF765 MFP M40. We know some people love a specific plotter, and we can always search for a used one, if you need this exact model.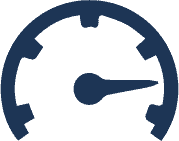 • 36" 5-color large-format printers


The Canon imagePROGRAF iPF765 MFP M40 is an award-winning printer, which is why it is a great choice if you are interested in leasing or purchasing a copier. You can keep your copier protected because it is password protected. It also comes with 32 GB that is dedicated to printer memory.
The stacker basket is one of the features that come along with the Canon imagePROGRAF iPF765. You have the ability to stack up to 20 papers at one time. There are several ways that you can configure your stacker basket. You can choose a small stacker, regular basket and large flat-positioned basket.
High speed printing is another reason that the Canon imagePROGRAF iPF765 makes a great choice. It has the ability to print a 24*36′ drawing in just 30 seconds, making it easier for you to meet deadlines. Completing your projects will not be as stressful.
The Canon imagePROGRAF iPF765 is better for the environment than many other copiers and printers. It creates a small carbon footprint. It was created with less plastic. It was also designed to produce less carbon emissions. Additionally, this is an Energy Star appliance, and as such, can help you reduce the amount of money that you spend on your electric bill.
When you are running your business, it is important for you to be as productive as possible. The Canon imagePROGRAF iPF765 will help you get more done in less time. It has a sub-ink system that allows you to quickly replace the ink. You can even replace your ink without having to stop the printer.
You can use the economy print mode. This can reduce the amount of ink that is used. Not only will this help you preserve ink, but it will also reduce the amount of money that you spend on printing.