You may have never seen a shredder with more power than this shredder. Shred more than a ream of paper on a single pass with the Formax FD 8906CC.
Starting at $472 per month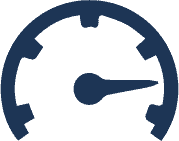 High Quality Construction
An industrial-based shredder capable of large volumes, the Formax FD 8906CC does everything that you could have ever wanted in a shredder. You get a high-capacity shredder that can shred up to 650 sheets in a single pass. They made this one for someone who will have an ongoing and high demand for shredding. It has enough power behind it to shred everything you would need from files to computer documents to everything in between.
Powerful and Capable Technology
The FD 8906CC includes a newly redesigned waste bin that features two side-by-side compartments. Why did they choose this design instead of the normal waste bin design? Having side-by-side compartments instead of a single large one makes the emptying of this machine much easier. You can slide the waste in and out of the shredder with ease.
Let's say that that doesn't impress you. You want a single waste bin. Formax still gives you the option to have this choice, but you need to request it up front. Like with the other options, you will receive all-steel cutting blades with an automatic oiling system that keeps your blades in optimal condition. Without the oiling system, you would have to maintain the blades yourself or suffer from the lowering capabilities over time. You can keep your shredder in the best condition this way.
Great Shredder for the Right Business
You can choose the optional output conveyor belt, which will put the materials out of the shredder and into an external waste bin. In this way, you can increase your shredding capacity for the waste bin because you can use a much higher capacity than without it.
Shredding up to 650 sheets in a single pass, this high-volume shredder can handle the needs as they arise. An organization that deals with tons of sensitive information that they have to eliminate will find this a great option. Few can compete with the FD 8906CC. Because of the front waste bin access, you can place this shredder up against the wall without worrying about it taking up a lot of space.