Shred away like it is Watergate with the Formax FD 8806SC (we are not suggesting to break the law with this shredder). You can quickly and efficiently shred tons of paper with the powerful engine and sharp teeth.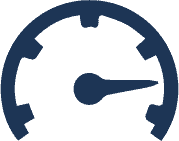 Sporting raw power, the Formax FD 8806SC will never be seen as a weakling in the market because of its 110-sheet shredding capacity. This shredder can handle the biggest demands of an industrial setting that needs ongoing shredding to keep the data of customers private. You can shred entire stacks of computer forms, CDs, cardboard and magnetic discs. Along with that, you receive a lifetime limited warranty with the cutting heads of this shredder, and you receive a one-year warranty on all other parts.
Shredding the Competition
The FD 8806SC dominates the market in an area where no others can compete. It uses automatic oiling capabilities with heat-treated blades to ensure that your blades cut well each time. Especially when you cut a lot, you will want to keep the blades oiled to shred to the optimal capabilities.
You receive unmatched automated features with an LED control panel. Use of the easy-to-read load indicator will help you to determine how close you have come with your shredding capabilities. With the technology, you will receive a notification when the waste bin gets filled. The optical sensors can also detect when you have paper in the tray, and it will automatically begin operation. You can put it into manual mode if desired.
FD 8806SC: A Shredder You Can Depend On
Rugged and easy to maintain, the FD 8806SC offers a shredder that comes in tip-top condition that builds safety right into the design. They have a large safety stop bar at the front of the conveyor belt system. When pressed, the button kills the motor and shuts it down instantly. The manufacturers have included a lock system and a safety key as well.
What does someone receive with this shredder? They get fast shredding capabilities, good safety, a reputable brand and a dependable warranty. This shredder will serve the market for people who need to shred their sensitive data. If this information falls into the wrong hands, it could lead to disaster. Having a dependable way to dispose of it will help. The FD 8806SC gives you that dependable assistance.