For facilities who want a shredder which adheres to Security Level P-4, the Formax FD 8806CC is a great unit to consider leasing. We would love to help you get the best shredder for your office. Give us a call to learn more.
Starting at $217 per month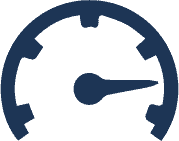 In the market for a good document shredder? The Formax FD 8806CC shreds your documents with astounding ease at 90 sheets in a single pass. Because of its high shredding capabilities, most people consider it a shredder made for industrial applications because they will need it for the most pressing demands.
Great Value for the Money
The Formax FD 8806CC has many things that people like about it, and because of its high volume shredding capabilities, it can keep your office productive even with the highest demands. You can maximize the productivity of the office with this machine. With a high-capacity conveyor and automatic conveyors, everything works seamlessly for the ultimate machine in the office.
Some of the reasons that people choose this product over the others include:
Perfect for large facilities
Centralized shredder
Can shred up to 90 pages in a single pass
Among the most advanced shredders available
Security Level P-4
Seen as the ultimate way to destroy your confidential information, many business owners have turned to it because you have few that can even come close to the same capabilities as the FD 8806CC. Rather than having to take your confidential information out and have it shredded by a company that may or may not do a good job, you can trust that the FD 8806CC will do it with astounding capabilities.
This shredder is big, powerful and willing to shred almost anything you encounter. Because of the front cabinet doors, you can place it against the wall to save space in the office. As soon as you open the door of this shredder, the motor automatically shuts off for safety.
The other thing that people love about this shredder comes from how you can navigate the system with the easy-to-use touchscreen that eliminates much of the learning curve. People can go right to shredding without having to spend too much time figuring out how it works. The all-steel cutting blades have an automatic oiling system that will keep the blades lubricated for the maximum level of effectiveness shredding your documents.