This shredder is for not just paper, but all the other items you need to shred and keep data secure, like optical media, credit cards and other non standard items that need to be destroyed. Call us to see about leasing a Formax FD 8730HS.
Starting at $157 per month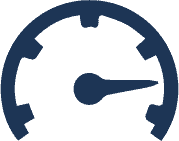 You want to destroy the paper documents in the office because it eliminates the threat that someone could come along and use your information against you. The Formax FD 8730HS offers you the perfect solution for top-secret and classified shredding. At the same time, you remain ever productive as this process continues. The CD cutting system lets you shred up to 2,000 CDs per hour, which more than fills the demand for many businesses. It can shred up to 15 sheets in a single pass.
The FD 8730HS: A Better Value
Receiving an awesome value with this shredder, the FD 8730HS can shred all manners of media types. This includes credit cards, CDs and DVDs. Use of the automatic internal oiling system will keep the blades lubricated for optimal shredding capabilities. With the waste bin, you receive a lifetime guarantee. Meanwhile, the digital load indicator and navigable touchscreen make the use of this product easier.
You might look at this shredder as the perfect choice for getting rid of classified and sensitive information. If things like this fall into the wrong hands, it can cost your business tens of thousands of dollars or even hundreds of thousands of dollars. Not only that, but the loss to your business reputation can put your business underwater. Take proactive measures to protect yourself and the essential data that you have collected from customers.
Invaluable Companion for the Office
The FD 8730HS includes an all-metal cabinet that looks great in the office. You receive thermal overload protection with this shredder, which means that it has electromechanical protection. In the event of a system overload or failure, your shredder won't suffer total destruction.
This document shredder includes an automatic cleaning feature that improves it. When you press the reverse button for five seconds, the motor will run in reverse for one minute. Are you in the market for a shredder? Having one in the office can prove a great companion as you use it to keep yourself in good standing. You have built-in controls that will make the use of this shredder easier than the alternatives.