The Formax FD 8704CC is an awesome multi media shredder. It can help get rid of the optical storage and items like credit cards for your business with the highest measure of security. Give us a call to lease a Formax FD 8704CC.
Starting at $44 per month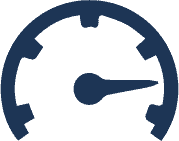 On the market for an awesome new shredder? The Formax FD 8704CC offers Level 3 security when it comes to shredding, and you can shred entire files and CDs. Where does this shredder excel? You can shred up to 45 sheets in a single pass. Meanwhile, the bin can hold up to 28 gallons, and it comes with a lifetime warranty. The LED control panel makes everything intuitive and easy to understand. You can choose between automatic or manual shredding depending on what you would prefer. The LED control panel includes indicators for when you have opened the cabinet door.
Why People Choose the FD 8704CC
People choose the FD 8704CC for a variety of reasons that include:
Automatic oiling system for easy maintenance
Prodigious paper shredding capabilities
Shreds files, CDs and credit cards
Easy-to-navigate touchscreen
Includes a self-diagnosis system
Excellent safety features with this shredder
Optical sensor detect paper automatically
The FD 8704CC has a compact design that helps it fit right in with the office environment. You can shred a ton of stuff including USB thumb drives, DVDs, mini-DV tapes, ZIP/floppy disks. In fact, you have a dedicated place where you can feed the shredder these types of things.
Great Shredder Built for Your Needs
They made this shredder to meet your demand. After five minutes of inactivity, this shredder enters standby mode where it doesn't take up as much energy. Through the self-diagnosis system, the shredder will record a multitude of important information that technicians can use to diagnose issues.
This shredder will give you an all-metal cabinet with casters. It blends right in with the office environment. Let's say that your shredder has a paper jam. Using the auto-reverse function, it can eliminate paper jams without making them worse. Because of the continuous-duty motor, they designed this shredder for continuous operation. You receive a lifetime warranty with the cutting head. On all other parts, you will receive a one-year warranty on them. Throughout this product, you will receive commercial-grade quality.