Shred up to 31 sheets at a time. With this highly efficient and powerful shredder from Formax, you will be safe and secure. Get a hold of us to look at leasing a high quality Formax FD 8602CC!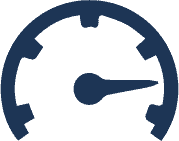 An energy-saving paper shredder, the Formax FD 8602CC has a practical and sleek design that fits right in with the office. You will find that the LED touchpanel offers ease of use and a straightforward setup. The power of this shredder makes it possible to shred as many as 31 sheets at once. This shredder uses heat-treated steel blades that can shred documents fast and with effectiveness.
Why Choose the Formax FD 8602CC
You have several reasons why people choose the FD 8602CC over the other choices, like:
Fast and efficient
Straightforward and easy to use
Easy to maintain
Heavy-duty waste bin
Auto-reverse function
The waste bin includes a lifetime guarantee, and it can hold up to 33 gallons. This paper shredder does the task. To maintain your shredder and keep it in perfect condition, you can choose the optional EvenFlow™ Automatic Oiling System. Use of this technology will ensure that the blades remain well oiled without your intervention. In some cases, with heavy use, the blades would require you to oil them every four hours, otherwise.
Improved Security and Convenience
If you didn't have a shredder, you'd have to hire a company to shred your sensitive documents, which oftentimes comes with its own set of dangers. When you can shred documents right next to your desk, it simplifies the process. Plus, you will save money over the long term from having a shredder next to your desk. The convenience can't be overstated. This shredder can handle staples, paperclips and credit cards, which cuts down on the need for manual labor.
Opening up the FD 8602CC, the safety feature on this shredder turns off the motor automatically. That ensures that you never put your hands into a shredder in the process of shredding. Sleek and practical design sums up the FD 8602CC. Using the optical sensor, once the paper goes into the shredder, it will automatically detect the paper and initiate the process. This shredder is easy to use, and its performance does exceptional.