For people who value their document security, the Formax FD 8502SC is an awesome shredder for the small to mid sized office. Skip the big box stores and get the job done right with the Formax FD 8502SC.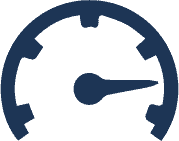 As far as paper shredders go, the Formax FD 8502SC does a fantastic job at shredding paper in the office. It has a 22-sheet capacity, and the manufacturers built this shredder to the highest standards. This shredder pays attention to convenience, reliability and safety. Some of the reasons that people like to use the Formax FD 8502SC include:
Fast and efficient shredding
Comes from reputable manufacturer
Easy to maintain the shredder
Compact design doesn't take up much space
Through the installed optical sensor, they can detect when you have put paper in the shredder. It will begin shredding automatically. You can choose the optional EvenFlow Automatic Oiling System, which does the maintenance. In that way, you don't have to lift a finger to do it.
The Formax FD 8502SC has become a popular shredder in the office because it completes the tasks with no problems. You receive level two security with this shredder, which ensures that your documents get shredded beyond recognition. When your business security depends on accurate shredding, you can depend on the FD 8502SC. You receive a rugged design that will fit right under the desk. It blends right in with the office environment.
Not only does this shredder make for easy use, but you can maintain it easily. They made this shredder with the highest standards of convenience. The commercial-grade components ensure that you receive the best operator convenience. When it comes to waste bin capacity, you receive a capacity of up to 26 gallons.
The all-metal cabinet with casters provides you with a good clean design. Opening the cabinet door, the motor will stop running once you have opened it. You receive a self-diagnosis system with the FD 8502SC. This means that the technology records the number of auto-reverse sequences, operation time and the volume of paper shredded. When you call in a technician, they will find this information valuable for figuring out how to proceed. They can resolve your issues much faster. Along with paperclips and staples, the FD 8502SC can shred credit cards as well.