The Formax FD 8502CC paper shredder has power and technology, all rolled into one. Heated blades, a large capacity receptacle for shredded documents, and a sleep mode to save energy.
Starting at $46 per month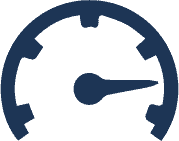 Built to the highest standards of the industry, the Formax FD 8502CC offers safety, convenience and reliability from a single package. You can use the LED control panel to navigate this system easily. As a paper shredder, this machine uses heat-treated blades to shred the documents with fast efficiency.
After only five minutes of inactivity, the FD 8502CC will shut down to prevent further loss of energy. It enters standby mode where your shredder won't use as much electricity. Let's say that you have opened the door of this shredder. Once you have opened the door, the motor stops. They do this for safety because can you imagine if someone could put their hand in an operating shredder? The safety circuit breaker acts as another excellent safety feature for this paper shredder.
This shredder can shred up to 23 to 25 documents in a single pass. The waste bin offers up to 26 gallons of shred capacity, which means that you won't have to empty it too frequently. As a paper shredder, it can handle paperclips and staples with ease.
You can choose to buy the optional oiling system, which will keep your heat-treated steel blades in good condition for shredding paper. Get commercial-grade power right at your fingertips for shredding paper. With this shredder, you receive reliable performance with information security. Keeping your confidential information private matters because if it falls into the wrong hands, you could receive a HIPAA fine on top of the loss to your reputation.
The shredder includes a steel cabinet that looks sleek and fashionable in the office environment. If the shredder encounters a jam while shredding, it will automatically reverse the blades so that the jam doesn't worsen. The sensor in this shredder can detect when you have placed the paper inside of it, and it will begin operation automatically.
For someone in the market for a good mid-volume paper shredder, the FD 8502CC does a fantastic job of shredding. You can rest assured that you will have years of reliable performance with the FD 8502CC. The lifetime guarantee on the bin also helps to make this an even more attractive offer.