You'll have the ability to shred a tremendous amount of paper quickly with the Formax FD 8502AF. This is not a big box shredder that handles 5 or 10 sheets at a time. With the Formax FD 8502AF you can shred up to 175 sheets at one time. Call us to discuss leasing options.
Starting at $59 per month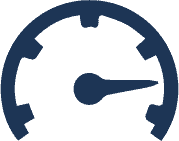 Sporting an auto-feed capacity of up to 175 sheets of paper, the Formax FD 8502AF does it all conveniently. Load the paper into the shredder, hit the start button and let the shredder go to town. You don't have to stand around and wait to feed small stacks to the shredder. They designed the heat-treated steel blades to last a long time with a minimal amount of oiling.
Commercial-grade Components
The manufacturers designed the FD 8502AF to house the equipment in a steel cabinet. The heavy-duty waste bin includes a lifetime guarantee. You won't need to ask many questions to use the FD 8502AF because of how the manufacturers designed it for intuitive use right from the get-go. Automatic features on the shredder streamline the process to make shredding easier than ever before.
After five minutes of inactivity, the shredder enters ECO mode. This lowers the amount of electricity that it uses, which saves your office on your energy bill. Never worry again that your shredder will take up too much energy. The reliable performance and information security make the FD 8502AF a solid choice for business owners.
Why People Choose the FD 8502AF
Business owners choose this shredder over the competition for several reasons like:
Minimum maintenance
Faster shredding
Efficiency
Fashionable choice
Automatic paper jam remover
People choose this shredder because it makes for a valuable investment. You receive a 26-gallon bucket to ensure that you don't have to remove the bin too often to empty it. The self-diagnostic system provides invaluable information about the shredder's use so that a technician can go straight to the problem.
The FD 8502AF meets the shredding needs in an office environment with astounding alacrity and expertise. Operating with quiet competence, this compact and portable shredder turns into an invaluable companion in the office. With the feed hopper, it accommodates between 22 and 24 sheets at a time. When you open the door of this shredder, the motor turns off guaranteeing maximum safety. Overall, this shredder works incredibly well.