Get the documents shredded in your office quickly and without having to empty the bin after each job. With the Formax FD 8402SC you will get the shredding you need with a high capacity bin to hold the waste. Call us to lease a Formax FD 8402SC for your office!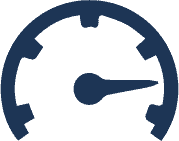 High Quality Construction
Offering up to 28 gallons of waste bin space, the Formax FD 8402SC can shred anywhere from 30 to 32 sheets in a single pass. This paper shredder gets the job done for big offices with a constant need to shred sensitive data and keep customer information private. It uses Level Two Security, and they built this paper shredder to the highest standards in the industry.
Why Choose the FD 8402SC
Built to the highest standards, this paper shredder has an easy-to-use touchscreen that eliminates the time spent navigating its icons. Anyone can understand it. You have commercial-grade power at your fingertips. The heat-treated steel blades, the steel cabinet and the waste bin with a lifetime warranty all come together to ensure that you receive the best value from this paper shredder. You will receive years of dependable performance.
Some of the things that make this shredder a great addition to the office include:
Fast and effective
Huge waste bin
Safety features
Solid company reputation
Lifetime warranty on waste bin
All-metal cabinet
Cool and sleek design
Easy-to-use shredder
Why People Love This Shredder
You have a few reasons that you might choose this shredder over other choices on the market. It includes an auto-cleaning feature, which means that if it detects a jam, the blades will automatically reverse. Not only does this make it safer, but it keeps the jam from worsening.
This shredder has enough power behind it to remove paperclips, staples and credit cards. You have a high-quality geared motor, which has heavy-duty steel gears to ensure that you get the maximum performance out of it.
Conclusion
Once the cabinet door of the FD 8402SC opens, the motor will stop automatically. Especially since you work with sharp steel blades, they can be sharp. You want the protection. After only five minutes of inactivity, the paper shredder will automatically enter stand-by mode where it uses less power. This saves on your energy bill. It's a great investment for the office.