The Formax FD 8400HS-1 is a deskside shredder for those sensitive documents that need to be disposed of. The Formax FD 8400HS-1 is the best deskside shredder for people concerned with document security.
Starting at $67 per month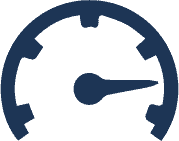 Shredding up to seven sheets in a single pass, the Formax FD 8400HS-1 was designed for the small home office or personal use. When you have sensitive documents that you don't want falling into the wrong hands, this shredder will handle the needs of someone with modest requirements. Its shredding capabilities meet up with the Level 6 High-Security Standards. They have put this shredder together in a sleek and practical design.
The FD 8400HS-1 uses the EvenFlow Automatic Oiling System to periodically lubricate your steel blades. After using them for a while, they can start to lose their efficiency if you don't keep them oiled. This ensures that they will continue to cut like when you first bought the shredder. Without this feature, you'd have to oil the blades every four hours with heavy use.
Some of the reasons that people have chosen the FD 8400HS-1:
Energy savings
Easy-to-use touchscreen
Sleek and attractive design
All metal cabinet
Can shred small paper
Having this shredder on hand will mean that you can handle your needs with ease. This makes the perfect addition to an office environment, but you could use it at home in a personal office.
When they heat-treated the steel blades of this shredder, they did it so that you receive good longevity and minimal maintenance with this shredder. Steel has a reputation for rusting, and you don't have to worry about that as much with this shredder because of the heat treatment.
Opening the cabinet door, the motor stops automatically. The manufacturers at Formax designed it this way so that you never had to worry that you'd hurt yourself when opening the shredder. The NSA evaluated the FD 8400HS-1, and they determined that it meets the requirements for the Level 6 High-Security Cross Shredder specifications.
After you have put the paper in the shredder, the sensor will automatically detect it. This sends the shredder into operation right away. You want this shredder because you want to ensure safe data destruction that will never fall into the wrong hands. In some industries, they even require certain standards of shredders.