If you need a shredder for your busy office, look no further than the Formax FD 8302SC. Rugged, reliable and ready to shred documents or CDs!
Starting at $25 per month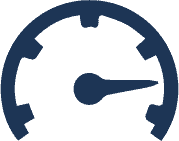 Complete with thermal overload protection, the Formax FD 8302SC comes with a 9.5-gallon waste bin so that you don't have to empty it often. For extra protection, if the door opens, the motor automatically stops. This shredder has powerful steel blades that can handle paperclips and staples. You have an area to shred CDs with it as well. Shred 23 sheets in a single pass with solid steel cutters that you rarely need to oil. Maintenance of this shredder doesn't require much.
What Makes It an Awesome Product
First, the technology of this shredder brings it up to date with the latest year and puts it on the map as one of the most powerful shredders around. The shredder includes a cutter auto stop that will automatically stop if you have had more than 30 minutes of continuous cutting. The manufacturers from Formax have added a lifetime guarantee on the waste bin to guarantee that if anything goes wrong with it, they will replace it.
You receive high performance and minimal noise with the Formax FD 8302SC. Including a safety circuit breaker, you can trust in the safe operation of the FD 8302SC. It weighs 88 pounds, which does make it a little heavier, but it's not necessarily any heavier than the other shredders of this type in the market. In terms of security, they have given this one a level two.
Perfect Choice for Busy Professionals
Ideal for small office professionals, the FD 8302SC can detect paper, and it will begin operation automatically. You have an auto-reverse feature that detects when it jams the paper. In this way, you don't have to spend time trying to reverse it because it automatically reverses.
Important to note that if you want to shred CDs, you will need to opt for the strip-cut model. This shredder includes a metal cabinet that gives it a professional look that blends in with the office. Using two of the models, they will offer you the destruction of phone messages and sensitive paperwork. Home office workers can get much use out of this shredder.