If you need a new copier, then you should consider getting the Formax FD 8302CC. This is also available for copier leasing. This copier is known for being easy to use. It has a touchscreen that works a lot like a smart phone. You can easily convert and scan documents. Additionally, it supports Google Drive and many cloud services.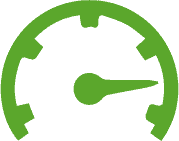 Shredding up to eight sheets in a single pass, the Formax FD 8302CC is a compact paper shredder that comes in handy while in the office. The convenience of having a shredder nearby means that you can shred documents as soon as the need arises. You don't have to file it away somewhere and wait for the right time to have it shredded, wasting valuable time. Instead, you can do it right as the need strikes.
If you had to sum up the FD 8302CC, you might describe it as having the following characteristics:
Convenient
Fast
Powerful
Compact
Valuable to small offices
This paper shredder sets out to do everything that it says it will do. You wouldn't want to use it for a larger or even medium-sized office because it couldn't meet the demand requirements, but it would work well in a personal to small office where you have a smaller volume. Someone who only needs to destroy a smaller volume of sensitive data will find the FD 8302CC to their liking.
While small, this shredder can handle paper clips and staples. That matters because if a shredder can't handle them, you will have to manually remove them each time, which grows tedious fast. You don't have to worry about any of it with the FD 8302CC. You get a space-saving design with heat-treated steel blades and all-metal cabinets for the best convenience.
Along with staples, you can shred CDs and credit cards. This helps small business owners to keep their sensitive business information private. You never want this to fall into the wrong hands.
The FD 8302 gives a lifetime guarantee on its waste bin. In the event of a paper jam, while trying to shred, the steel blades will enter reverse mode to keep the jam from worsening to try again. For your safety, as soon as you have opened the door, the motor will stop automatically. You receive a lifetime limited warranty on the cutting heads, and with all other parts, you get a one-year warranty.