The Formax FD 8300HS is a powerful shredder for the office. Save space and time with the small footprint and the robust capabilities of this shredder. Let us know if you are curious about leasing a Formax FD 8300HS.
Starting at $54 per month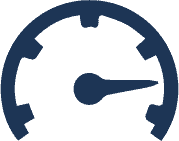 Considered a level six shredder, the Formax FD 8300HS uses an LED control panel from a compact machine that doesn't take up much room in the office. It can shred up to eight sheets in a single pass. The NSA evaluated this paper shredder, and they found that it met the requirements to receive the NSA/CSS certification. You get some cross-cut shredders that ensure the destruction of sensitive data.
Why Choose the Formax FD 8300HS
You have a few reasons that you may want to choose this one over other options. For example, did you know that the FD 8300HS fits right under a desk? This shredder has commercial-grade components in it that make it one of the more powerful machines on the market. To make things even better, you can navigate easily with the touchscreen.
This shredder will automatically enter standby mode after five minutes of inactivity, which will save you on your energy bill. It comes installed with heat-treated steel blades. The cross-cut shredders will destroy any paper in the tray. Using the door safety cabinet, it will automatically detect when you have the door closed or opened. When opened, the motor shuts off for maximum protection.
Made for longevity, the FD 8300HS has an automatic detector for if the shredder has continued operation for 30 minutes. Once it hits the 30-minute mark, the cutter revolution will automatically stop. At the end of every four hours of use, you will see an oil indicator that suggests for you to oil the blades. This ensures that the operation remains stellar.
The FD 8300HS gives you high performance and minimal noise. You receive the same standard of security in this one as what you might in an office shredder because the manufacturers understand how most people will make use out of this for business. You might consider this choice if you have a low volume. Using the ECO mode, you will save on energy. It weighs 149 pounds, which makes it a monster to move around in the office but worth it. Once the waste bin fills up this shredder will automatically stop operation.