The Formax FD 8206CC is a business class shredder to keep your private documents out of the wrong hands. We have the Formax FD 8206CC available for your company to protect your most important data.
Starting at $12 per month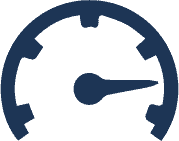 Shredding up to 17 sheets in a single pass, the Formax FD 8206CC operates as a compact wastebasket that has enough power to handle staples, CDs and credit cards. This cross-cut model provides you with on-the-spot shredding, and it can destroy your most sensitive paperwork. It looks at the notes generated throughout the day and puts them to the shredder. The FD 80206CC doesn't make much noise in the process. Its standard features have made it popular.
Why Choose the Formax FD 8206CC
When it comes to the security of this shredder, it offers a security level P-4. This means that it has a crosscut function that allows you to safely shred your most sensitive documents. You can destroy data continuously with this machine. Many offices have a lot of paper output, and it has sensitive information that they can't afford to let fall into the wrong hands.
Ease of Use
The FD 8206CC is simple and easy to use. With the shredder, it will stop automatically using the optical sensor detector. Because of its quiet operation, many businesses have made the switch to this shredder. It doesn't contribute much to noise pollution. Using the 6.9-gallon waste bin, you have a large capacity. This shredder offers a separate in-feed for shredding CDs. They mounted this shredder on casters for mobility around the office. With a one-year warranty, the FD 8206CC works well for the professional in the office. You receive a lifetime warranty on the cutting heads with this shredder.
You might take advantage of this if you have a small office and you would like to make shredding documents faster. Small-sized offices will get the most use from this shredder. For a larger office, you may want a more heavy-duty shredder.
Designed for personal use, the FD 8206CC can shred at 8.8 feet per minute. This shredder includes anti-jam technology that will quickly switch directions if it detects a paper jam. In this way, paper jams resolve themselves before it requires your intervention. This shredder has enough power to handle staples, which eliminates the need to rip them out beforehand, which can be time-consuming.