When you are ready to stuff a ton of envelopes without huge hassles, then look no further than the Formax FD 6210-Special 2. This inserter can help you get your work done super fast and without errors!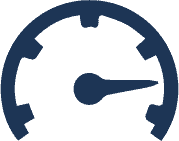 Are you in the market for advanced folding and inserting technology? The Formax FD 6210-Special 2 includes user-friendly features and flexibility that have made this machine popular. You might choose this low-volume machine for a small office mailing room that requires mailing out envelopes. Instead of having to manually stuff thousands of envelopes, which can take hours, you free up your productivity to perform more important office tasks.
Excellent Choice for the Office
The FD 6210-Special 2 can put out 2,200 to 2,500 pieces per hour. This machine can handle up to 20,000 envelopes every month. Part of what makes this machine a good choice comes from how it offers power and reliability. The machine works well in the office environment.
You can buy the FD 6210-Special 2 in five configurations. This ensures that you can meet your processing needs. The FD 6210-Special 2 is one of the five choices, and it has two sheet feeders with a special insert. One of the technologies included in AutoSetTM is a one-touch setup. You can set up new jobs and fold lengths, envelope sizes and paper lengths.
FD 6210-Special 2: Good Business Investment?
A 7-inch touchscreen comes as the standard for the FD 6210-Special 2. It has a graphical interface with easy navigation of the feature. Everything works in a straightforward fashion making it easy to accomplish your tasks. Using the high-capacity vertical stacker, it will hold up to 500 finished envelopes.
You receive another excellent energy-saving feature where if the FD 6210-Special 2 hasn't been used for an hour, it automatically enters standby mode. This saves you on energy costs while being a good choice for the environment as well.
The power and reliability of these machines will hand you ease of operation. When it comes to the fold types, this machine can fold C, Double Parallel, Z, V and no fold. The easy-to-load document feeders have that you don't have to worry about not staying on task. If you'd like to have a good folder on hand, the FD 6210-Special 2 does it all with astounding ease.