Need to get envelopes inserted and the manual process is killing your team? Check out the Formax FD 6104-10 if you want to see your office quickly fold and stuff envelopes. Turn a 2 day job into 20 minutes!
Starting at $10 per month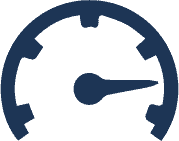 Over 3000 envelopes/month


As a low-volume folder and inserter, the Formax FD 6104-10 operates quietly and doesn't take up much room with its small design. You can make use out of this machine easily. When you choose automatic mode, you can fold and insert one sheet of paper from each of the feeders. You have a manual feed option too. With this slot, you can manually insert up to five sheets, whether stapled or unstapled.
Value of the FD 6104-10
You receive an awesome value from the FD 6104-10. It can process up to 5,000 envelopes each month, and it offers a speed of up to 23 envelopes per minute. With the technology, you have the option for up to 15 pre-programmed jobs to make your task easier than ever before. You can select this at the touch of a button.
Where does this machine come in handy? You might look at this as an awesome choice if you want to mail out invoices or statements to customers each month. The machine gives you the ability to add a second sheet where you can add a reply card or an envelope. Through the compact design, you can fit this machine into whatever office environment you have. Using the large touchscreen, you can quickly and easily navigate your way through the system for what you want.
Should You Buy the FD 6104-10?
Anyone on the market for a low-volume folder can appreciate the value given by this machine. This entry-level tabletop inserter acts as the perfect fit for offices with mailing needs. It comes fully equipped with the latest technology to ensure that you do the best job possible. You can process documents up to 14 inches with this mailer. As the saying goes, time is money. Don't waste time stuffing envelopes when you could do it much faster to free up your time for more productive office tasks.
The FD 6104-10 uses Double Document Detection sensor technology to ensure that if it detects an extra document in the envelope, it will warn you about it. You can use this technology as a way of saving money.