See how easy it is to fold over 17000 sheets in an hour with thenFormax FD 38Xi from Copier Lease Center! We lease and sell the Formax FD 38Xi to businesses all over the USA and can help answer any questions you may have!
Starting at $97 per month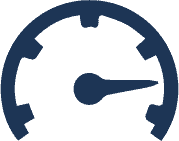 Punching out 17,000 documents per hour, the Formax FD 38Xi lists as one of the fastest pressure sealers around with astounding capabilities. It uses an all-color touchscreen that you will find extremely easy to use. The user interface has no competition. You can store up to 36 custom folds into the FD 38Xi's memory, and you will find this as the ideal choice for schools, churches and businesses.
The Perfect Solution for the Office
If you've ever had the experience of hand stuffing envelopes, you know how tedious it becomes. You need a lot of manpower to do it fast, and you could spend your time doing more productive things. The FD 38Xi offers a quick-and-easy setup so that you can get straight to business. You can customize it to meet your individual needs.
You can go up to a 22-inch document. This makes it easier to unload if you need further processing after. With paper folding, no one does it faster than the FD 38Xi. Matching the quality can't compare easily.
Dependable Office Solutions
Even untrained operators can make use out of the FD 38Xi. It doesn't require much technical skill to get started. Once you begin working with it, you learn how to use it well. You don't have a folding job too big for this high-volume pressure sealer. They made this machine to handle some of the most pressing demands. This fully automatic document folder can adjust to all needs in the office.
One of the big concerns with pressure sealers in the past has come from the noise. You don't want one that will further add to the noise pollution in the office. They have insulated the fold plates so that they don't make as much noise.
With the FD 38Xi, you can customize it to meet your needs. You can unload it easily to allow for faster processing. This pressure sealer includes a 90-day warranty on parts. That means that if you experience problems, you don't have to worry about it. The FD 38Xi also has a UL and CE safety certification.