If you need a new copier, then you should consider getting the Formax FD 386. This is also available for copier leasing. This copier is known for being easy to use. It has a touchscreen that works a lot like a smart phone. You can easily convert and scan documents. Additionally, it supports Google Drive and many cloud services.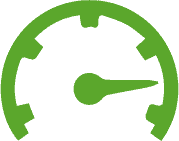 A pressure sealer capable of folding 17,000 documents in a single hour, the Formax FD 386 completes your tasks in an exceptionally fast manner. The color touchscreen navigates with ease. You can set it up easily, and it works well for various types of organizations that include:
Schools
Churches
Businesses
Complete your fold jobs in minutes, not hours. You free up your workers so that you don't have to worry about it. Choose from over 18 pre-programmed fold settings. Along with that, you have over 27 custom-fold options, and you can store this in your memory. The use of the FD 386 doesn't require much to learn. Use of the interface doesn't require a specialist. You can make use out of this pressure sealer quickly and easily.
Why People Choose the FD 386
People have chosen the FD 386 because of how it has a hopper capacity of up to 500 sheets. You don't have to do much. Select the fold option, hit the start button and walk off to do more productive things. It doesn't require much instruction. You can fold up to 500 sheets in as little as two minutes. That should show you the power of this machine.
If desired, you can choose the patented multi-sheet feeder. This optional feature allows for four stapled or unstapled sheets. You have a dedicated feed system with skew adjustment and side guides.
You can stack up to 22-inch folded documents with the FD 386. Using the advanced software of the FD 386, you can customize the paper sizes and the standard fold types. The safety certifications included in the FD 386 are CE and UL certifications.
With the FD 386, you receive a fully enclosed storage device that is a locking cabinet. Few can do it fast or with better precision. Buying into this pressure sealer, they made it for those with a high volume. You may not get the most use out of it if you have a lower folding volume. For those, you may want a smaller one.