Getting out 18600 folded documents in an hour? Yes! It is possible with the Formax FD 3300. Let us know how we can help you get this amazing folder today! Discontinued, so we will have to find you a comparable unit!
Starting at $183 per month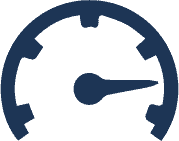 Shooting out 18,600 documents per hour, the hopper capacity can hold up to 625 sheets. You have air-suction feed technology that lowers the static electricity while it minimizes the feed marks common to traditional friction feed systems. The internal fans produce air suction that allows quiet operation with a smaller footprint.
Ready for Many Applications
The Formax FD 3300 can power you through a wide range of applications. You can make use out of this pressure sealer with a user-friendly interface that makes it easy to use. The paperweights, fan speed, paper sizes and adjust of the airflow can be done as needed. This pressure sealer uses a 4.3-inch color touchscreen to finish jobs. Choose from six pre-programmed fold settings. Meanwhile, you can store up to 30 custom folds.
Using a fully automated paper folder, the FD 3300 offers accuracy and several security features to keep your data safe. As a fully automated paper folder, your on-demand printing needs get resolved as soon as they arise.
A Pressure Sealer for You!
This pressure sealer operates quietly and comes in a compact form. It doesn't take up too much room in the office. You receive high-performance folding for a compact tabletop unit. Double-feed detection guarantees that you receive the best document integrity. The LCD control panel has four-fold rollers for the maximum level of accuracy. They insulated the fold plates to ensure that you receive quiet operation with the use of it. You want to minimize the static electricity with the use of it.
Known as an industry leader in design and engineering for pressure sealers, the company has the ultimate goal to introduce new and innovative products. The air suction technology works well, and you have user-friendly features that mean even the untrained can get started with this pressure sealer right away. It doesn't take long to learn how to use it. You have a range of pressure sealer technologies available. The external adjustment knobs help to make the use of it much easier. This high-volume pressure sealer works best for digitally printed documents. It serves as one of the best paper folders in the industry.