Fold a massive 8,600 sheets in an hour with the Formax FD 324. We pair this with the best copiers to make your workflow easy peasy!
Starting at $45 per month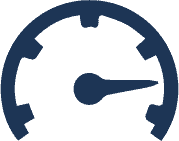 As a tabletop folder, the FD 324 is a rugged and compact pressure sealer that gets the job done with astounding ease. It processes up to 8,600 documents per hour, and you have unparalleled performance. The cost looks attractive too. In terms of the sheets that it can process, it can process 11-inch, 14-inch and 17-inch paper sizes.
Quick and Easy Setup
The Formax FD 324 was designed with ease in mind. You have a drop-in feed system that eliminates the need to fan paper. To get started, just square and stack the paper and let the pressure sealer do the rest. Four common fold settings were included in the FD 324, which include Zig-zag, letter, half and double parallel. You receive fast and accurate folds each time.
Formax manufactured the FD 324 with a robust heavy-duty steel frame. The high-impact side covers mean that have you the maximum level of durability. You get easy unloading with this pressure sealer. Technology from the FD 324 means that you have neat and sequential stacking of the documents. The perfect choice for schools, churches, small businesses and offices.
Why People Choose the FD 324
When you have a lot of envelopes to mail to people, you can stuff envelopes all day to send them out to the appropriate people. This can take a considerable workforce, and productivity drops for other important tasks as you do this. With a machine like the FD 324, it works right out of the box. You don't have to spend any time learning the machine because of its easy design that makes navigation intuitive.
The FD 324 is an investment that will pay off in having the time for other essential aspects of your business. It replaces the FD 322, which they discontinued. You receive an unmatched level of performance with this pressure sealer. When you go to use the FD 324, it feels sturdy and easy to use. Perfect for most office environments, they designed it for production-level capabilities if needed. You receive great performance at an affordable price maximizing the value.