Fold up to 7,700 sheets in just an hour. Copier Lease Center has the Formax FD 314 for your business. Letter /Legal and stop all the folding by hand!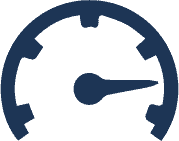 The Formax FD 314 offers you an economic solution for low-volume projects. It processes up to 7,700 sheets per hour, and it has a hopper capacity of 250 sheets. They have marked the pressure sealer with four of the most common folds including double-parallel, half, letter and zig-zag. Adjust it for custom folds. Process 11 and 14-inch paper.
Why People Choose the FD 314
Using the LCD control panel, you have a resettable three-digit counter, and you can use the AutoBatch feature to set dozens of sheets with a pause in between. The fold settings never feel confusing, and the straightforward operation makes it easy to use. The businesses that could find this helpful include:
For anyone who has a quick demand, and wants a fast and easy setup, the FD 314 could be of big assistance. Keep in mind, they designed the FD 314 only to fold papers, which they did for safety.
This office desktop folder has a compact size ideal for smaller organizations. What many people have loved about the FD 314 comes from the intuitive features that make it easy to navigate. You have a quick setup right out of the box, and you have a simple push-button operation. This pressure sealer includes a CE certification for safety to make it an even better choice. As a space-saving document folder, the folder plates all have clear markings on them.
Everything about this pressure sealer was made for easy handling. When you go to use it, you can navigate the features without feeling overwhelmed. The FD 314 has been made so that anyone can use its features with ease.
You can prepare documents in no time with the FD 314. Set this machine on a steady surface, lower the catch tray, open the feed table extension, push a couple of buttons and this folder will go to town. The overall design of this pressure sealer means that everything receives folding in a neat, sequential order. The processing will give you crisp and clean folds.