Ready to deal with pressure seal forms NON-STOP? We have the perfect device for you here! The Formax FD 2380 will get you to the finish line with your high volume application.
Starting at $2268 per month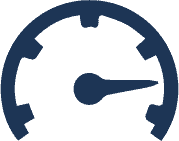 Looking for a great pressure sealer that can satisfy your needs? The Formax FD 2380 is a powerful piece of equipment. Belonging to the iconic Formax FD 2300 Series, the FD 2380 hands you fast and reliable services that you can trust. Process up to 45,000 forms per hour and boost workplace productivity levels to heights never seen before.
Why Choose the FD 2380
A higher-tier piece of technology in the 2300 Series, the FD 2380 includes fully automated settings that make this twice as attractive as other choices on the market. The automated settings with this pressure sealer include fold plate stops, the feeder, alignment rails, fold rollers, deflectors and delivery rollers.
This pressure sealer delivers on its promises of fast and accurate folds. The FD 2380 includes a color touchscreen with easy-to-navigate icons. You won't struggle much to figure out where you need to go for sealing envelopes.
Doing Envelopes the Hard Way?
If you're like many businesses, you may be sealing, stuffing and stamping the envelopes on your own. This is the hard way. You free up your team of workers by automating the process to focus on more important tasks. Setting the standard for high-volume pressure sealing the FD 2380 ranks as one of the best on the market today with its fast deliveries.
The fold types include:
Z
Uneven Z
Custom folds
Half
The Performance of the FD 2380
You can program up to 200 custom jobs and store them. It handles various sizes that go up to 11.5 inches in width and 14 inches in length. They designed this pressure sealer for easy walk-up use. You don't have much to get started with it. This leads to greater productivity as it can do more without you spending time trying to figure it out.
In terms of hopper capacity with the FD 2380, you receive continuous forms. It weighs 1,200 pounds, which makes this pressure sealer a monster of a machine. The other advantage of the FD 2380 comes from how it works in conjunction with the Formax FD 676 Maxi Burster.