Hand up to 43,000 forms in just one hour with the Formax FD 2350 from Copier Lease Center! Lease, Purchase or ask us questions about this Formax device!
Starting at $2098 per month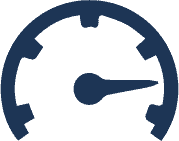 Made for high-volume solutions, the Formax FD 2350 has processing speeds of up to 43,000 forms per hour. This pressure sealer offers a color touchscreen control panel, and it can program up to 200 custom jobs. Anyone on the search for a high-end pressure sealer will love the FD 2350. You have fully automated settings that include:
Alignment settings
The feeder
Fold plate stops
Fold rollers
Deflectors
Delivery rollers
This pressure sealer can handle 3,500 loaded forms at total capacity. You have ease and dependability, and it works in conjunction with a copier with no problem. The color touchscreen is easy to use and navigate.
Some of the available things that you can use the FD 2350 for include:
Invoices
Tax forms
School reports
Appointment notices
The use of this pressure sealer will add to productivity in the workplace as you can reach the desired speeds. The 2350 features a conveyor with a photo. It has some great technology that includes fault detection, combination rollers for durability and an insulated fold plate for less noise.
This pressure sealer includes a 90-day warranty on labor and parts with the exclusion of wearables. You receive four in-feed options with the FD 2350. It has an unlimited duty cycle, which makes it possible to meet the demands of the most difficult jobs. The automatic fold settings with this pressure sealer add to the convenience of it.
Fast and Accurate
The FD 2350 hails from the AutoSeal 2300 Series, and you can't go wrong with any of the pressure sealers in this lineup. The speed and accuracy have made this pressure sealer stand out. Someone on the market for a high-volume pressure sealer will find that this suits their needs.
What is the difference in the pressure sealers in the 2300 Series? The biggest difference among the pressure sealers comes from how each of them will have a different feed system and capacity. The right company will find that this makes their life much easier.