There is no stopping you with the Formax FD 2300-EX. Go through over 40,000 forms in just an hour! Call us for a quote or let us know how we can help you!
Starting at $1833 per month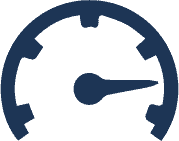 Processing anywhere from 43,000 to 45,000 forms in an hour, the Formax FD 2300-EX can handle the most high-volume jobs with astounding ease. Not only that, but the user-friendly features have made it so that anyone can operate it. You have a graphics-based color touchscreen that feels intuitive to navigate. At the same time, you can program as many as 200 custom jobs.
Some of the fully automated settings with the FD 2300-EX include:
Fold plate stops
Alignment rails
Fold rollers
Deflectors
Delivery rollers
The FD 2300 uses an anti-air feed system that has a capacity of 500 forms. However, since you're using the FD 2300-EX, the EX stands for extended. This means that you can hold up to 1,000 forms for the EX version. If you wanted an even heavier version, you might choose the EXT version, which holds 2,500 forms. Choosing the Formax FD 2350, it holds up to 3,500 forms.
Why People Choose This Pressure Sealer
You have a great high-volume pressure sealer with a lot of possibilities for customization. For example, you have one option where you can stack a 22-inch processed form. That makes it easier to unload when it comes to handling.
Available in four chosen models, all models produce and deliver a time-effective and secure solution, prepared for the mail. Anything in the 2300 Series delivers on its promises. Some of the things that people have used this for include:
School reports
Invoices
Tax forms
Checks
Appointment notices
This pressure sealer will continually process forms, and it has interlocks for fault detection. Because it uses an insulated fold plate, it doesn't make as much noise during operation, which adds to the peace in the environment.
This product includes a 90-day warranty on labor and parts. The people who choose the FD 2300-EX have high-volume needs, and they want a fast and accurate solution. This pressure sealer has an unlimited monthly cycle, which makes it the perfect choice for the biggest jobs.