Another high volume pressure sealer from Formax. The Formax FD 2200-10 helps you get through enormous form volumes. Contact us to lease a Formax FD 2200-10!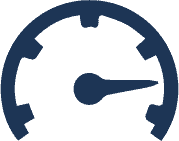 Made as a high-volume mailer, the Formax FD 2200-10 produces pieces at the speed of 40,000 per hour. When you have that level of dedication, you can trust that everything goes through fast. This complete folding and sealing solution lowers your costs upfront. At the same time, they built this to meet with the most demanding environments. This pressure sealer handles the most challenging environments.
You will see a smooth transition from the fold rollers to the sealer. The entire process happens seamlessly, which explains why it can process documents so quickly. Small to medium-sized businesses won't have the volume needed, but a larger business will meet the requirements of this one. They built this to last in some of the most pressing environments.
In terms of weight, it weighs 180 pounds, but it rolls in on wheels. The system shuts down when you have the cover open for safety. Using the Plexi-cover, you can safely watch as the letters pass through the machine for processing. At the same time, manufacturers made the cover hinged so that you have quick and easy access to the sealing area. This pressure sealer offers you an unlimited monthly duty cycle. That makes even the most unrealistically challenging jobs a reality.
At the same time, this machine never compromises on speed, quality or accuracy. While Formax markets this pressure sealer as a standalone system, you will never find it lacking in features, support or power. The air feed system offers you a maximum capacity of 500 forms.
With this unbelievable productivity booster, the FD 2200-10 improves the quality of your output with several beneficial features. Never worry about throwing away time again. You might use this independently, or you can use it in combination with other pressure folders.
For businesses with high demand, the Formax FD 2200-10 will optimize your results as it integrates with your business. In terms of the sheets that you can fold, they can reach 11.5 inches in width. The machine won't start unless you have closed the cover. They do this for safety. With its durable and robust construction, you can trust that the FD 2200-10 will last a long time.