A high volume forms solution for pressure seal applications. The Formax FD 2036 is a dependable machine that is able to process up to 11,000 forms an hour.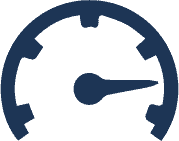 Made as a user-friendly high volume solution, the FD 2036 includes a color touchscreen panel that uses internationally recognized symbols. This makes it easy for anyone to use, regardless of the language barrier. In terms of speed, the FD 2036 can process up to 11,000 forms per hour. With a prodigious level of speed, you have a hopper capacity of 350. This pressure sealer can process up to 14-inch process forms.
Productivity Made Easier
If you have ever had the experience of printing off documents and stuffing envelopes and stamping them, you know how much time it can take. Buying a product like the FD 2036 cuts down on the amount of time you spend doing it. You automate the process and let the machines take over.
Some of the things that you might use this for include:
School reports
Tax forms
Checks
Appointment notices
Invoices
Complete your daily processing jobs with greater ease than ever before. You receive many standard features with FD 2036 like heavy-duty steel construction, insulated covers for noise reduction and modern desktop design. This pressure sealer is compact enough so as not to take up much space.
Some of the fold types that you can take advantage of with the FD 2036 include:
Z
C
Uneven C
Uneven Z
Custom folds
Half
Made in the United States of America, Formax Technology has proven itself time and time again. The FD 2036 has an innovative touchscreen, and the operation makes this the ideal choice for businesses and organizations.
This pressure sealer offers the quality and dependability that you might find with some of the other pressure sealers that cost more. As a compact tabletop machine, it doesn't take up a lot of space. In terms of the monthly duty cycle, you can process up to 125,000 forms per month. The other thing that customers like about the FD 2036 comes from how it operates fully automatic as a pressure sealer.