As we move up the Formax pressure sealer line, the Formax FD 2006 is awesome for businesses who do a lot of pressure seal forms.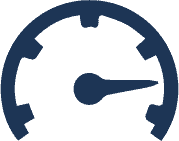 In search of a good mid-volume pressure sealer? The Formax FD 2006 can process up to 8,000 forms per hour. This pressure sealer can process up to 14-inch forms, and many see this product as both dependable and practical. They designed the sliding fold plates to make its operation much easier. You can use the fine-tuning knobs and the precisions to simplify the process.
Everything You Need to Know
The FD 2006 has a hopper capacity of 250 forms. When Formax made this pressure sealer, they had the chief goal to make it highly practical and dependable for users. Some of the standard features that they have included in the FD 2006 include:
LED indicators
Fault detection
Six-digit counter
Jog control
They offer this product as the full package. Formax includes a fully enclosed cabinet that you can use for storage. The 18-inch conveyor and cabinet are only optional. If you want to include them with this pressure sealer, you will need to request it beforehand. Formax builds its technology in the United States, which means that when you buy through them, you support American companies.
The Formax FD 2006 offers you an economic solution that comes with reliability and quality. Some of the things that make it stand out include:
Fault detector
Quiet operation
Batch counting
Six-digit resettable counter for audit control
Color touchscreen with a control panel
They built this pressure sealer with advanced technology that will prove a powerful asset to your business. You have several programmable job settings that you can take advantage of with this pressure sealer. Adjust and fine-tune the pressure sealer as needed. This product has been a great business tool for many businesses that need it.
If you select the optional cabinet, you can lock it. They included casters for easy mobility. Reduce the static electricity and align them for proper feeding. When it comes to the sleek desktop design, they made this to fit with the rest of the office.