Rapid processing speeds make the Formax FD 1506 an awesome pressure sealing device for your company! We help you get and service Formax products across the USA.
Starting at $90 per month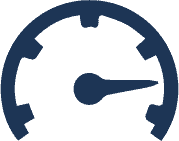 Looking for the perfect middle-volume pressure sealer? The Formax FD 1506 is a one-piece pressure-sensitive mailer that gets the job done with ease. If you print off many forms, you can use this to eliminate having to stuff the envelopes by hand. Not only does it save on tedious work, but it eliminates the cost too. The FD 1506 includes a color touchscreen, which made it one of the first in the industry to have.
Fast Processing
The tabletop pressure sealer can process up to 100 forms per minute. This user-friendly pressure sealer Using the color control touchscreen, you can accomplish the tasks that you have set before yourself. Adjust the pre-marked fold plates as needed. The touchscreen uses icons that anyone can recognize easily.
Some of the folds that it can process include:
Many businesses have found this technology useful because they stuff envelopes with ease while automating the process to make it much easier. Some of the areas where they have used this include:
Schools
Law firms
Marketing companies
Businesses with high volume
You can install the FD 1506 easily, and it doesn't take much to operate. With the hopper capacity, you can hold up to 200 forms, waiting for stuffing them in envelopes. They made the FD 1506 in the USA. Anyone feeling patriotic might buy this knowing that they support America.
With your purchase, you receive a 90-day warranty on labor and parts. The FD 1506 has certifications like CUL, UL and CE approved. In terms of a monthly duty cycle, you can produce up to 35,000 forms per month with it. That's a good mid-range pressure sealer.
The FD 1506 offers a fixed speed of up to 100 sheets per minute. Using the six-digit resettable counter, you have the maximum audit control. You also have the flexibility for processing forms of up to 14 inches. If you're in the market for a pressure sealer, check out the FD 1506.