Another pressure sealer from Formax. This one is better with more volume than the smaller FD-1000 or FD-1202's. Get the Formax FD 1406 from Copier Lease Center!
Starting at $68 per month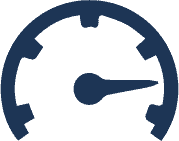 Featuring a user-friendly solution, the Formax FD 1406 processes one-piece pressure-sensitive mailers. You have a color touchscreen and many different configurations with the Formax FD 1406. Some of the configurations included are:
Several sizes of forms get used with the Formax FD 1406. It uses a color touchscreen control panel, and it has incredible processing speeds. This machine processes up to 73 pieces per minute, and it can process 14-inch forms. You can adjust the premarked fold plates as needed. With the color touchscreen, it includes easy, walk-up use.
With the hopper capacity, it has a total capacity of 160 forms. What might you use to process with this machine? Some of the things that they have used for processing with the FD 1406 include tax forms, school reports, checks, invoices and appointment notices.
Simplifying the Process
What does your daily routine look like? Do you print the invoices, stuff the envelopes and seal them? You no longer have to do that if you invest in the Formax FD 1406. Using the laser printer and pressure sealer, all of this works smoothly. You can use it for most applications that require forms.
Some of the places where might make the most from the FD 1406 include:
Schools
Small businesses
Churches
This cost-conscious pressure sealer doesn't cost as much as some of the more costly pressure sealers. Anything that you can print on a single form you can use for this. With this pressure sealer, you can complete daily jobs without breaking a sweat. Do it in no time.
Made in the USA, the FD 1406 uses internationally recognized symbols to eliminate language barriers that might interfere. This makes it easier for anyone to make use out of it. You have much of the power behind this that you might expect in a bigger unit, but it comes in a smaller package. The FD 1406 was made to help with lower volumes. The heavy-duty steel construction has made it more dependable.