Another ideal small format sealer from Formax. The Formax FD 1202 will help you get small batch jobs completed without having to invest too much into the bigger and more expensive systems.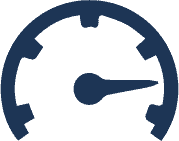 The Formax FD 1202 does an estimated 38 pieces per minute in processing speed. Along with that, the capability that you can process 14-inch forms and complete your daily processing forms helps. Made in the USA, the Formax FD 1202 provides you with an economical solution that never sacrifices quality or reliability.
Simple ergonomic controls with clearly marked fold plates make the operation of the FD 1202 easy. This can handle the low-volume applications in the office. When you combine it with a laser printer the FD 1202 can secure, mail-ready pieces in minutes. You never need envelopes with this machine.
People love this machine because of how it produces dependable feeding of forms, and it doesn't require paper fanning. Because of a user-friendly design, you can install this technology in the office without the need for IT. The operation works smoothly so that you can get right to staying productive with it.
The available fold types included with this machine are:
Folds Z
C
Uneven Z
Uneven C
Half folds
Custom folds
As a user-friendly solution, the FD 1202 can process one-piece pressure-sensitive mailers. Formax has an immaculate reputation as supporters of businesses around the world with its economic solutions. Quality and dependability never fall to the wayside.
Hopper capacity hands you 160 forms. They made this machine in the USA. After your purchase, you receive a 90-day warranty on parts. It excludes labor and wearables. In terms of weight, this weighs 55 pounds. You can complete your daily processing needs with ease.
Secure and mail-ready pieces get created within minutes. In this way, you don't have to worry about the need for envelopes. You can operate this easily right from the beginning. Everything was made to provide easy setup and operation. This machine comes prepared right out of the box. Made from Formax technology, this industry leader in manufacturing, distribution and design have set it at the top. Should you go with the Formax FD 1202? The brand's leadership in the industry makes it worth a shot.