Need a small format, lower volume sealer? With the Formax FD 1000, Copier Lease Center has the product you need for small batch re-runs.
Starting at $24 per month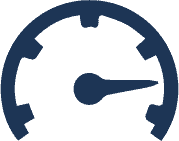 Considered an economical solution, the Formax FD 1000 offers a quick and easy solution to process single pressure seal forms. You can choose to run this straight out of the box. No adjustments, setups or guesswork required. Take the form, fold it and feed it by hand over to the FD 1000.
Convenience of Utmost Importance
Within seconds, the FD 1000 prepares it so that you have a secure mail-ready piece. No need for envelopes. They designed it to accommodate businesses that may need a variety of solutions. You have different sizes and fold types. It can accommodate up to 5 1/2 inches in folded width.
High Expectations
Formax FD 1000 offers quality and reliability with its solutions. Its customers have come to expect quality and reliability from Formax, and the technology has proudly been built in the United States. People can expect the Formax FD 1000 to be easy to use for their applications. You don't have to worry about having a hard time with setting this one up.
Where It Makes Sense
The perfect choice for one-off forms and quickly sealing misfed forms online. You could use this as a backup for a primary pressure sealer. With this product, you receive a 90-day warranty on parts. This excludes labor and wearables.
What Do People Like About the FD 1000
People like the Formax FD 1000 because of how it has a compact and easy-to-use system. You can seal off your forms easily enough. You don't have to worry about the setup with this copier. Make use of it straight out of the box. All that you have to do is fold the pressure seal form and feed it to the FD 1000. Some people recommend that you use the FD 1000 as a backup to your primary pressure sealer.
The quick and easy solution has helped to make this sealer work well. You don't have to make adjustments to get started. One-off forms have especially been useful for this pressure sealer. As a user-friendly solution, you can create mail-ready pieces in minutes.