Canon imageRUNNER C3926i Color Copier
Streamlining Office Efficiency! The Canon imageRUNNER C3926i copier, offered by Pahoda Copiers & Printers, is designed to support the evolving needs of your business. This high-quality, dependable, and secure printing solution ensures efficient operations and a seamless workflow.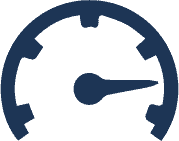 Up to 26 ppm (Letter); Up to 20 ppm (Letter-R); Up to 15 ppm (Legal/11" x 17")

Single-sided Scanning: 135 ipm (300 dpi)/80 ipm (600 dpi) Double-sided Scanning: 270 ipm (300 dpi)/160/90 ipm (600 dpi)

Product Overview
The Canon imageRUNNER C3926i copier stands out as an exceptional choice for businesses that demand precision and reliability. This model is designed for businesses with the need for high-quality printing, secure document handling, and user-friendly operation. The copier runs at 26 pages per minute and can scan up to 270 images per minute. Also, get the benefit of advanced 11 x 17 capabilities.
Efficient Operations
Designed to maximize productivity, the Canon imageRUNNER C3926i excels in delivering high-quality prints quickly, improving your document workflows. Your team can spend less time waiting for print jobs and more time on what matters most: achieving your business goals.
Advanced Security
In an era where data security is paramount, this Canon model doesn't disappoint. Equipped with advanced security features, the imageRUNNER C3926i protects your sensitive documents against unauthorized access, thus reducing corporate risk and giving your IT team peace of mind.
User-Friendly
A key benefit of the Canon imageRUNNER C3926i is its ease of use. It has a clear and intuitive interface, reducing the time spent on learning and troubleshooting. This user-friendly approach means your team can operate the device efficiently, reducing downtime, and improving productivity.
Partnering with Pahoda
At Pahoda Copiers & Printers, we understand the intricacies of matching the right copier to your unique business needs. Our dedicated team of professionals are always ready to assist you, ensuring that you benefit from a copier lease that's simple, transparent, and straightforward.
Interested in how the Canon imageRUNNER C3926i copier can streamline your office operations? Let's start a conversation. Get started today.
Frequently Asked Questions
Q: What types of businesses can benefit from leasing the Canon imageRUNNER C3926i copier?
A: The Canon imageRUNNER C3926i copier is suitable for businesses of all sizes. Its advanced features make it particularly beneficial for businesses with high-volume printing needs and a strong emphasis on document security.
Q: How does leasing the Canon imageRUNNER C3926i copier from Pahoda benefit my business?
A: Leasing from Pahoda offers multiple benefits. We ensure a simple and affordable lease process, provide continuous support for your copier needs, and help to connect the technology in ways other companies may not, thanks to our expert team of hardware and software engineers.