Canon imageRUNNER ADVANCE DX C478iF MFP
A solid tabletop (or floor standing) letter legal color copier. Lease the Canon imageRUNNER ADVANCE DX C478iF MFP form Copier Lease Center for the best supplies and service plans and the best techs to help you run this copier on the day to day basis.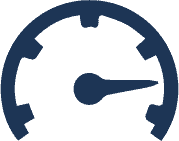 Maximum Paper Capacity: 2,300 Sheets
Are you looking for an easy-to-use, multi-function printer that can also scan, fax, copy, and transmit documents with ease? If so, the Canon imageRUNNER ADVANCE DX C478iF is the perfect solution to all your document processing needs. Let's find out how the ADVANCE DX C478iF can help take your business to the next level.
Focused on User Experience (UX)
Canon designed its imageRUNNER ADVANCE DX C478iF with user experience in mind. So although it performs a plethora of functions, taking advantage of all its features is a snap. The easy-to-use interface is one that nearly anyone can grasp as the C478iF allows for touchscreen operation much like that of a smart phone.
The Canon C478iF's features are also simple to customize. As such, your team members will find it very easy to adjust the settings to their own personal liking. With the Hot Folders feature, you can even drag and drop files into a "hot folder", and then use predetermined settings that will allow your documents to automatically print.
Cost Management Benefits
The Canon imageRUNNER ADVANCE DX C478iF operates very efficiently to help save you money. However, the cost-management benefits do not stop there. The included software allows you to better manage costs by:
Tracking usage by department
Restricting usage to only authorized users
Reducing waste and/or unauthorized printing
Applying print policies that will ultimately reduce costs
High Quality Output
With the imageRUNNER ADVANCE DX C478iF, images are sharp and crisp every time. You'll also experience very little downtime, thanks to the constant status notifications that help you:
Keep up with routine maintenance
Know when to replenish supplies
Become aware of any potential mechanical failures
You shouldn't wait any longer to start enjoying all the benefits of Canon's imageRUNNER ADVANCE DX C478iF. Contact us today and allow us to help get you started.