Canon imageRUNNER ADVANCE DX C3830i MFP
Ready to have one of the most reliable and best color copiers on the market? The Canon imageRUNNER ADVANCE DX C3830i MFP is simply one of our favorite and best selling copiers of all the copiers here at Copier Lease Center!
Starting at $ per month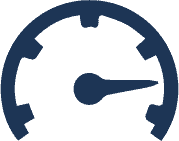 200 Sheet Document Feeder

Maximum Paper Capacity: 2,300 Sheets
The Canon ADVANCE imageRunner DX C3830i is a great choice for people who are in need of a multifunctional copier. Canon is known for producing products that improve efficiency in the workspace. There are several reasons that this is a great copier for you to purchase or if you are interested in copier leasing.
The DX C3830i is known for its incredible printing speed. It has the ability to print up to 30 pages per minute. The copier is designed to meet the needs of businesses of all sizes. It won't take you a long time to figure out how to work this copier. Not only does it come with a user manual, but it also has an interface that is easy for you to use. The touchscreen works similarly to a smart phone.
You don't have to worry about your sensitive information being exposed with the Canon line. They allow you to create a pin number and password for your copier. You can also set up card access.
It can be expensive for you to manage your copier. However, the Canon ADVANCE imageRunner DX C3830i allows you to restrict paper usage and printing.
Additionally, there are sustainability features. For example, the C3830i is compatible with low-melting toner. This will minimize the amount of power that is required to work with the printer. You will be able to save money on your energy bill. as well as protect the environment.
It doesn't take the imageRUNNER long to start working. It only takes ten seconds to power on the copier or wake it back up from sleep. You also have the option of choosing the quick startup mode and get your device warmed up in just four seconds.
Canon is a brand that is well known in the industry for reliability and ease of use. If you are looking at the imageRUNNER line, the DX C3830i is a win/win.