Canon imageRUNNER ADVANCE DX C357iF MFP
At 36 pages per minute, and desktop, the Canon imageRUNNER ADVANCE DX C357iF MFP is ready to help power your business. Reliable, fast and easy to use - we lease this copier to companies who want to get ahead of their competition!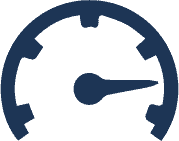 Maximum Paper Capacity: 2,300 Sheets
What can you do with the Canon ImageRUNNER Adv DX 3571F?
Part of your success requires adapting to ever-changing business needs. Thanks to the Canon imageRUNNER ADVANCE DX 3571F, keeping up with changes is now easier than ever. The DX 3571F can handle a wide array of tasks and is applicable for a number of settings.
Goes Anywhere
Canon designed its imageRUNNER ADVANCE DX 3571F for rapid deployment. Take this device with you and get it set up and going in only a matter of minutes. With its remote diagnostics and rapid, easy fixes, you'll enjoy great functionality as well as convenience.
Since the imageRUNNER ADVANCE DX 3571F is so easy to transport, it's the ideal printer for teleworkers, home-based businesses, and those with multiple locations. But those with multiple offices in a single location could benefit from having a Adv DX 3571F at each workstation, as well.
Canon MyADVANCE Features
The imageRUNNER ADVANCE DX 3571F comes equipped with Canon's MyADVANCE technology. Accordingly, you can easily customize the user experience to your liking. With MyADVANCE, you can change items such as:
Preferred language
Display screen
Address lists
Workflow items
Frequently-used settings
User-Friendly Design
Although it's easy to customize, the Canon imageRUNNER ADVANCE DX 3571F offers simple and efficient navigation. In fact, its touchscreen interface allows you to use it much like you would a smartphone. This means there is virtually no learning curve. New users will quickly catch on and can therefore begin utilizing nearly all of its features almost immediately.
Although the DX 3571F is easy to use, Canon does recognize that there are times when you might need additional training. As such, there are multiple training videos available, and our team is always happy to offer support too.
Get Going with the Canon imageRUNNER
Don't wait any longer to take advantage of all the Canon imageRUNNER ADVANCE Dx 3571F has to offer. Get with our sales team today to schedule a demonstration and find out how this printer can help take your business to the next level.