Canon imageRUNNER ADVANCE DX C257iF
Built for a lower print volume, yet still with great quality - the Canon imageRUNNER ADVANCE DX C257iF is amazing for the low print volume office that needs a copier that consistently will "just work."
Starting at $ per month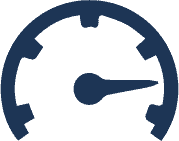 Maximum Paper Capacity: 2,300 Sheets
If you need a new copier, then you should consider getting the Canon imageRUNNER ADVANCE DX C257iF. This is also available for copier leasing. This copier is known for being easy to use. It has a touchscreen that works a lot like a smart phone. You can easily convert and scan documents. Additionally, it supports Google Drive and many cloud services.
You can securely use this copier. There are several security features that have been put in place in order to comply with the industry standards. You also have the ability to restrict certain features on the device by using a card access, user name, password and pin number.
You can rest assured that the Canon imageRUNNER DX C257iF will be reliable. This technology has the ability to create striking images. Many of the imageRUNNER models have received awards from the experts in the industry.
It is easy for you to manage the costs of having this copier. You can keep track of the number of documents that are scanned, printed and copied. You can also apply printing projects.
If you are concerned about the impacts on the environment, then you will be happy to know that you will be protecting the environment by using this printer. This is an Energy-Star appliance. There are also different settings that you can use that will reduce the amount of paper that is used.
Additionally, there is a low-melting point toner that can reduce the amount of energy that is consumed. Not only is this better for the environment, but it can also help you save money on your electric bill.
The imageRUNNER ADVANCE DX C257iF comes with black, yellow, black and magenta toner. It also has several accessories, such as a staple finisher, cassette module-AE1, convenience stapler-A1, USB keyboard and card reader assembly and barcode printing Kit-D1. This Canon model  is sure to meet all of your copier and printing needs for your business.