The Canon imageRUNNER ADVANCE DX 717iF
The ultimate efficiency machine. The The Canon imageRUNNER ADVANCE DX 717iF is perfect for the busy professional or small office that loves to get their work done without interruptions!
Starting at $ per month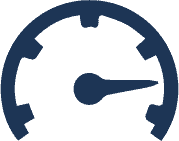 If you frequently print and copy documents, then you need to have the right copier. The Advance DX 717IF is available for copier leasing and purchase in Virginia Beach. Not only can you use this product to print and copy, but you can also use it to send documents. Additionally, you can use this product to fax.
There are also many workflow solutions that will make it easier for you to get the most out of your copier. For example, there are mobile solutions. It doesn't matter whether you are in the office, at home or on the road. You can use the Canon mobile solution to get your copying and printing needs met. All you have to do is download the Canon mobile app.
There is an output management system that will help reduce the amount of wasteful printing that you do. It is designed to help you make the most of your time, cost and productivity. You will be able to meet the needs of your business and customers.
It is important for you to have a device that is easy for you to use. You will be happy to know that it is easy for you to use the Advance DX 717iF. The interface of this product works a lot like a smart phone does.
You can even customize the Advance DX 717iF to meet your needs. There is a feature called MyAdvance that allows you to customize the settings in order to meet your individual needs. Additionally, you can use hot folders. You have the ability to drag and drop documents. You will need to set the requirements beforehand, such as finishing requirements and copies.
You can securely use this copier. There are advanced security features. For example, you can restrict who uses the copier by requiring a person to enter a user name or password in order to use the copier. You can also set it to where you have to use a card in order to access the copier.