Canon imageRUNNER ADVANCE DX 4735i MFP
Looking to lease a super reliable 45 page per minute black and white copier? The Canon imageRUNNER ADVANCE DX 4735i MFP may be exactly what you are looking for! Lease the Canon imageRUNNER ADVANCE DX 4735i MFP from Copier Lease Center today!
Starting at $ per month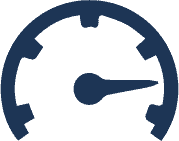 Max Paper Capacity: 6,350 Sheets
Your business needs the right copier in order for you to be as productive as possible. The Canon imageRUNNER ADVANCE DX 4735i will meet your needs. Regardless of whether you are interested in purchasing a copier or copier leasing, there are several reasons that you should purchase the ADVANCE DX 4735i.
This copier is known for being easy-to-use. It has a touchscreen that works a lot like a smartphone and is customizable. You can use MyADVANCE in order to set the preferences. You can also use Canon software along with the DX 4735i.
You can use your Canon with confidence because everything is kept secure. There are advanced safety features for keeping sensitive information safe. The ADVANCE DX also allows you to set up a user name, password and pin number, and even enable card access.
This Canon has an Energy-Star rating, which means that it is good for the environment. There are also different settings that you can choose that will help you conserve both power and paper. Additionally, you can choose a toner that will reduce the amount of energy that the DX 4735i uses.
The imageRUNNER can make your workday more efficient. You have the ability to quickly copy, print and scan documents. It only takes you a few seconds to get your copier started. You also have the ability to scan and convert files.
There are many supplies and accessories that you can use in order to make it easier for you to use your copier. Some of these accessories include single pass DADF-CL, barcode printing Kit-D1, numeric keypad-A1 and NFC KIT-E1. It comes with black toner. The toner has the ability to get 42,000 copies per bottle.
This is an award-winning copier. It received the BLI 2021 Pick Uniflow Online for Outstanding Cloud Output Management Solution. It also received the BLI 2021 Outstanding Achievement for Hybrid Workplace Scan Technology.