Canon imageRUNNER 4535i B&W MFP
Ready for the best Black and White copier you have owned? The Canon imageRUNNER 4535i is a best in class copier perfect for offices that don't want consistent mechanical issues with their copier. We have the copiers to keep you printing!
Starting at $ per month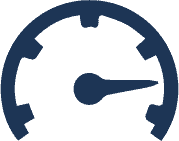 Benefits of Canon ImageRunner 4535i.
The Canon ImageRunner 4535i is a great choice if you are looking for a copier for your business. These copiers are worth the money. There are several reasons that you should get this if you are interested in buying or leasing.

Save SpaceYou may not have a lot of space in your workplace. However, the Canon ImageRunner 4535i was built for offices that have limited space. It has a space-saving, compact design.All in One SolutionThis copier can take care of several of your business needs. It is an all-in-one printer.SecurityOne of the reasons that you should purchase the Canon ImageRunner 4535i if you are interested in protecting your documents is because it is secure. You have the ability to control who can access the printer. All of the data that you enter will be encrypted.Easy to Control the CostThe cost of printing can vary. However, it is easy for you to control the cost with the Canon ImageRunner 4535i. You can monitor the output. You can also restrict who can use the printer, which will reduce the amount of paper that is used.