Canon imagePROGRAF iPF850 MFP M40
Discontinued Canon imagePROGRAF iPF850 MFP M40 - We can help you find a suitable replacement for this awesome older unit!
Starting at $ per month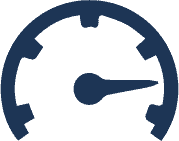 The imagePROGRAF iP850 MFP M40 is a versatile product that can meet the needs of your office. There are several things that you can do with this system. You can scan items and print them, as well as share documents. Additionally, there is a print cloud solution that you can use.
The imagePROGRAF iP850 MFP M40 comes with other supporting features. This includes the iPF850 44-inch printer, high capacity sticker, MFP sticker, two-media roll system and Smartworks MFP software.
You can rest assured that you can take care of all of your office projects. This system makes it easy for you to quickly and efficiently copy documents, distribute maps or drawings as well as design documents. You can rest assured that your business will run more efficiently.
It is easy for you to get the help that you need if you have any problems with the imagePROGRAF i850 MFP M40. Support is available Monday through Friday from 8.am. to 8 p.m. You can also register your product with Canon. It only takes a minute or two for you to create an account with Cannon.
This product is known for its scan accuracy and scan speed. It has a scan speed of 13ips monochrome and 3 iPs color. It also has a scan accuracy of 0.1 percent. It is best for you to keep this product in a place that is temperature between 59 degrees Fahrenheit and 86 degrees Fahrenheit.
The width of the paper that you will need to use with your imagePROGRAF i850 MFP M40 is 40 inches. The length is 315 PFF or JPG or 599 TIFF. The media thickness is 0.079 inches.
The weight of the main unit is 384 pounds. The power consumption is 200W or less. You can reduce the amount of power that your imagePROGRAF i850 MFP M40 uses by keeping it on standby. The power use on standby is 5W or less. If you turn the power off, then it will use about .5W or less in power.