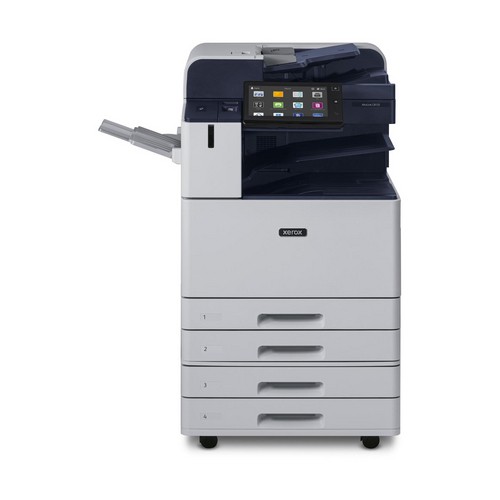 Each time a manufacturer does a refresh, there is always buzz from them, about exciting stuff and changes, but most of the time it is of very little importance. It might be a small DPI change or a doc feeder that holds 10 more pages. The Xerox Altalink upgrade I expected the same – an excuse to change models so the remanufactured ink companies couldn't sell supplies to their customers…
When I first touched the device, it felt more solid. We are speaking of the Xerox Altalink C8130, C8135, C8145, C8155 and C8170 as compared to the Xerox Altalink C8030, C8035, C8045, C8055 and C8070 copiers. The last two digits relate to the speed of the copier. C80 is the first launch, the C81 is the 1st upgrade. With all that being said, what changed?
It has a sturdier feel – this is good for a copier that costs $6000 plus.
The color quality is way better. One of my biggest complaints on the C80XX series was the color quality and the color tables in that copier. The C81XX uses the highest quality printer engine Xerox had for graphic design and applies it to this copier, meaning the color is excellent.
There are little touches, like a glass cleaner in the doc feeder which are nice maintenance touches.
The doc feeder seems to practically go a lot faster for scans. I need to test this vs the C80XX with a watch, but after seeing tons of the C80XX copiers, the C81XX seemed much more responsive.
The setup was much better, without all the glitchy weirdness that tends to go along with the C80XX series – where one little thing has you on hold for an hour and a half trying to get to a level 2 technician.
We have the Xerox C8130, C8135, C8145, C8155, and C8170 color copiers available to lease anywhere in the USA and we would love to help your team get the best Xerox copier.
You'll Get a Real Quote in Under 2 Minutes!